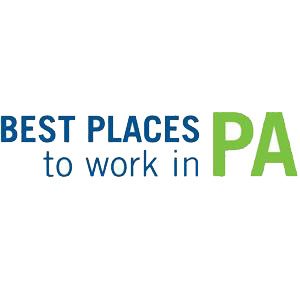 The Team Pennsylvania Foundation and the Pennsylvania Department of Community and Economic Development recently released the list of companies that will be honored as the "Best Places to Work in Pennsylvania".
Sundance Vacations, a destination-based travel company located in Wilkes-Barre, Pa., made the list among 25 other companies that are considered large-sized.  Some of the other companies also making the list were: Sheetz, Edward Jones, the Milton Hersey School and Gettysburg College.
This will make the fifth time in the last nine years that Sundance Vacations has made the list, which included a run of four-consecutive years from 2007 to 2010.
Each business on the list goes through a research process where a survey is sent to its employees.  The questions cover things like benefits, management and overall quality of the job.  The scores are then compiled and each employer is given a score, to place them on the list.
Final rankings for the companies, based on the above mentioned score, will be released during a dinner being held on December 3 in Lancaster, Pa.
Sundance Vacations has previously placed 8th (2007), 12th (2008), 27th (2009) and 40th (2010) in the large-sized business category.
To see all of the awards that Sundance Vacations has won, please visit our newly redesigned website or check out the awards section by clicking here: "Sundance Vacations Awards Section"
Thank you to our Sundance Vacations King of Prussia, Harrisburg, Pittsburgh, and Wilkes-Barre, PA offices for their fun work environments!
For more information, updates, travel tips and news from Sundance Vacations, be sure to follow us on the following social media outlets:
Find the full list of companies to be ranked below:
[one_half]
Best Places to Work in PA 2015 – Small/Medium-Sized Companies
Company, Primary City
WPS, Inc., Altoona
DiD, Ambler
Candoris Technologies, Annville
firstPRO, Atlanta
Hamilton Lane, Bala Cynwyd
Adaptik Corporation, Bethlehem
Boyer & Ritter, LLC, Camp Hill
Brown Schultz Sheridan & Fritz, Camp Hill
Gunn-Mowery, LLC, Camp Hill
JFC Staffing Companies, Camp Hill
McKonly & Asbury LLP, Camp Hill
Momentum, Inc., Camp Hill
AWeber – Email Marketing, Chalfont
IMI, Chambersburg
Aerzen USA Corporation, Coatesville
1847Financial, Conshohocken
Precision Medical Products, Inc., Denver
NTM Engineering, Inc., Dillsburg
KU Resources, Inc., Duquesne
Vigon International, Inc., E. Stroudsburg
Three Wire Systems / VetAdvisor, Ebensburg
Elexio, Inc., Elizabethtown
The Farmers National Bank of Emlenton PA, Emlenton
Sordoni Construction Services, Inc., Forty Fort
Vitae Pharmaceuticals, Inc., Ft. Washington
Gateway Ticketing Systems, Inc, Gilbertsville
Sealstrip Corporation, Gilbertsville
JPL, Harrisburg
Ritter Insurance Marketing, Harrisburg
UniqueSource Products & Services, Harrisburg
WebpageFX, Harrisburg
Ecumenical Retirement Community, Hershey
Clinical Ink, Horsham
Dudnyk, Horsham
Windsor Financial Group, Horsham
1ST SUMMIT BANK, Johnstown
Wessel & Company, Johnstown
ALL4 Inc., Kimberton
Advanced Cooling Technologies, Inc., Lancaster
Cargas Systems, Lancaster
Nxtbook Media, Lancaster
Simon Lever LLP, Lancaster
Renewal by Andersen of Central PA, Mechanicsburg
BL Companies, Inc., Meriden
HydroWorx, Middletown
Keystone Insurers Group, Northumberland
eXude, Inc, Philadelphia
Intuitive Company, Philadelphia
Publicis Health Media, Philadelphia
The Graham Company, Philadelphia
Zivtech LLC, Philadelphia
ABG Capital, Pittsburgh
Sierra w/o Wires, Pittsburgh
Kleinschmidt Associates, Pittsfield
Traffic Planning and Design, Inc., Pottstown
Global Tax Management, Inc., Radnor
Herbein + Company, Inc., Reading
Swagelok Allentown, Schnecksville
Lackawanna College, Scranton
SRI Quality System Registrar, Seven Fields
Faulkner Honda, Trevose
Faulkner Hyundai Harrisburg, Trevose
Faulkner Hyundai Philadelphia, Trevose
Faulkner Nissan Harrisburg, Trevose
Faulkner Subaru Harrisburg, Trevose
Faulkner Subaru Mechanicsburg, Trevose
Faulkner Toyota, Trevose
Senior LIFE Uniontown, Uniontown
Autosoft, Inc., West Middlesex
DonorPro, Wexford
LSC Design, Inc., York
McConkey Insurance & Benefits, York
Penn-Air & Hydraulics Corp., York
Stambaugh Ness, PC, York
[/one_half]
[one_half_last]
Best Places to Work in PA 2015 – Large-Sized Companies
Company, Primary City
Norris McLaughlin & Marcus, Allentown
Sheetz, Inc., Altoona
Philadelphia Insurance Companies, Bala Cynwyd
Pentec Health, Inc., Boothwyn
Goldberg Segalla LLP, Buffalo
NPC, Inc., Claysburg
eMoney Advisor, Conshohocken
Ryan, LLC, Dallas
Gettysburg College, Gettysburg
McNees Wallace & Nurick LLC, Harrisburg
New York Life Insurance Harrisburg General Office, Harrisburg
Schaedler Yesco, Harrisburg
Country Meadows Retirement Communities, Hershey
Milton Hershey School, Hershey
Edward Jones, Louisville
Client Solution Architects, Mechanicsburg
Citrin Cooperman, New York
TMNA Services, LLC, New York
Digitas Health LifeBrands, Philadelphia
Gilbane Building Company, Philadelphia
McCormick Taylor, Inc., Philadelphia
Somerset Trust Company, Somerset
Crothall Healthcare, Wayne
Sundance Vacations Inc, Wilkes-Barre
Glatfelter Insurance Group, York
Wagman, Inc., York
[/one_half_last]
Sundance Vacations is atravel company with offices in New Jersey, Washington DC, Pittsburgh, and, Northeastern PA that specializes in providing destination based vacations to travelers who appreciate budget-friendly travel.
Latest posts by Sundance Vacations (see all)