Sundance Vacations puts a large emphasis on helping our customers. We love offering them quality vacations and amazing destinations for less. Are you curious to learn a little bit more about Sundance Vacations? Read these Sundance Vacations reviews and testimonials from our travelers that went to our Hawaii, Mexico, Caribbean and Central America locations.
---
"We took our first Sundance Vacation trip! We went all out and went to Puerto Plata, DR and stayed at the Lifestyles Tropical resort. The resort met all the three "C"s promised to us when purchasing our package. I was able to communicate with the reps from Sundance Vacations before the trip and confirmed our vacation and had a follow up call upon our return. The accommodations exceeded our expectations. The Tropical is a great resort; we were also able to view the other properties there at Lifestyle. We will be definitely using one of our other trips to go back to Puerto Plata. Sundance, I'll be calling soon! If the other locations are as good as this one, I am very happy we purchased through Sundance Vacations and not some random timeshare."
-Suzanne & Dave D., Client Since 2012, Chicago, IL
---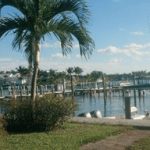 "Just wanted to thank Sundance vacations for helping us choose Treasure Cay Resort and Marina in the Abacos Island of The Bahamas. It was as though we were on our own private beach and get away. The people were helpful, friendly and inviting. The view from our suite was the amazing Marina. Every night you get to experience the most heavenly sunset. So if you're looking for a little slice of heaven like we were, this might be the place for you. So once again Thank You Sundance vacations for allowing us to experience a little bit of heaven."
-Tonimarie & Dorothy S., Client Since 2006, Spotswood, NJ
---
"Had an amazing trip to the Dominican Republic using Sundance Vacations. The accommodations and service were excellent! Actually every travel experience I've had with Sundance has exceeded my expectations. This has been one of the best investments I've made for my family."
-Shenet G., Client Since 2009, Smyrna, DE
---
"We LOVED our Dominican Republic vacation booked through Sundance!!"
-Catherine & Jamie O., Client Since 2012, Bridgeton, NJ
---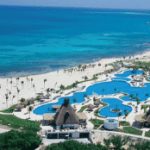 "We just returned from a Sundance Vacation to the Mayan Palace in Mexico. Resort was beautiful and our unit was spacious and very quiet–great trip!"
-Bob & Joyce L., Client Since 2006, Mainville, OH
---
"Friends of ours just stayed at Hotel Molokai, Hawaii. They had a great time! It was very beautiful and clean…overall great resort! We love that we can share our TAN/Sundance condos with friends to make wonderful family memories! It's a blessing to all who are able to use it and for us to help them get away and make life long memories! Thanks TAN/Sundance!!!"
-Bridget & John S., Client Since 2009, Jenkins Twp, PA
---
"My wife and I just returned from a week at the Sundance Vacation location on Molokai in Hawaii. Michael, the manager and his staff were great. During our week we hiked to this secluded waterfall. After hiking on Monday we returned for the Manager's Reception and swim in the pool. The view of the sunset over the water from the pool was great. We met other plan members as well as other guests and made great new friends. We are already working on plans for a return trip."
-Andrew & Elizabeth R., Client Since 2011, Myerstown, PA
---
"This was our first trip with Sundance Vacations and we had a great time. We now are talking about using the Sundance property for our dream vacation in Hawaii. Thanks for the memories."
-Wendy & William B., Client Since 2013, Harrisburg, PA
---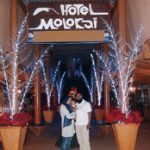 "My family and I absolutely LOVED our recent trip to Molokai, Hawaii brought to us by Sundance Vacations. The Hotel Molokai was gorgeous, the rooms very luxurious, the staff super friendly, and the location simply Amazing! This was by far our best vacation ever. Thanks to Sundance Vacations for a fantastic experience."
-Rezaul H., Client Since 2000, Glendale Heights, IL
---
"OMG, another great week in Maui. With the cold and snow in Chicago it was time to head to Hawaii. The Maui Banyan is the best with all it offers. Beautiful and spacious rooms, close to the beach, free and safe parking. Didn't want to come home but now we want to go back. I wonder why it is so packed, hmmm."
-Brent S. & Elizabeth K., Client Since 1999, Homer Glen, IL
---
Check out reviews from our Northeast, Southeast, Midwest and Midwestern U.S. Destinations!