Western Destinations
Sundance Vacations offers our clients quality vacations and amazing destinations for less. Are you curious to learn a little bit more about Sundance Vacations? Read these Sundance Vacations reviews and testimonials from our travelers that went to our Western locations including Arizona, Las Vegas, Tahoe, and more!
---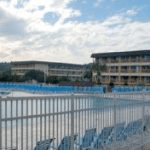 "Purchasing our Sundance Vacation package 5 years ago was one of the best things we've ever done. We've taken multiple vacations to Las Vegas, Palm Springs, Lake Tahoe, and Hilton Head thanks to our vacation package. We've gotten to see so much of the country by taking these vacations. We just got back from another vacation to Hilton Head last week. The place we stayed was absolutely gorgeous. It was spotless and so cozy. I kept telling my husband I wanted to move in. From bike riding, to the beach, to all of the fabulous restaurants, we never ran out of things to do. We couldn't have asked for a better vacation."
-Andrea & Adam W., Client Since 2009, Pataskala, OH
---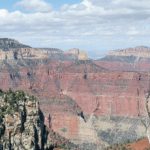 "My husband, children and I stayed at the Grandview in Las Vegas. The hotel is conveniently located on the strip south of the airport and near interstate 15. It is about 3.5 hours from the Grand Canyon and 2.5 hours from Zion National Park. The rooms are very spacious, full kitchen, large dining table, 2 large TVs and whirlpool tubs. The complex is large and bustling with several pools and right next to a casino with many dining options, Movie Theater and bowling alley. They have a shuttle that will take you up the strip for cheaper than a cab. We had a great time and plan to go again!"
-Patricia & Phillip A., Client Since 2009, Souderton, PA
---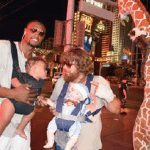 "Stayed at Grandview Resort in Las Vegas from June 28-July 5 The condo was modern in a new building equipped with full kitchen, jet tub in the bedroom and 1 king bed and queen sofa sleeper, washer/dryer and 2 flat screen TV; Traveled with my husband and 2 kids one 5 year old and 1 year old baby; resort has pool for kids/adults and barbeque pit; There is a nearby Casino you don't have to go to the strip to enjoy the Sin City! Watch the fourth of July celebration from our window and saw a long strip of fireworks display. Picture with Hangover Guy (Alan) wannabe…LOL! Thank you Sundance Vacations we will definitely be back again."
-Ellen B. & Howard W., Client Since 2011, Midlothian, IL
---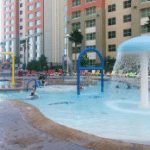 "Just got back from my first vacation with Sundance! We stayed at the Grandview in Las Vegas! Absolutely beautiful place and so clean and spacious. Will definitely be returning here!"
-Jacqueline L., Client Since 2013, Warrington, PA
---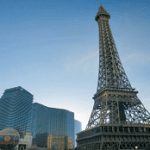 "It was a wonderful experience to spend a week in Las Vegas at the Grandview through Sundance Vacations. The amenities and service were excellent – everything in the one bedroom unit was outstanding and provided everything needed for a relaxing and enjoyable week in Las Vegas. Thanks Sundance!"
-Carole F., Client Since 1999, Barnegat, NJ
---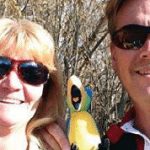 "My wife and I just recently returned from a week at Secrets Inn in South Lake Tahoe, CA which we booked through Sundance Vacations. This site has been on our bucket list for almost 15 years now and to finally get there and have a place within walking distance of everything was great. There was a grocery store 5 minutes away, multiple restaurants very close and the casinos were just a short 10 minute walk (on the Nevada side). The scenery was simply breathtaking and we drove around Lake Tahoe twice (a 72 mile journey). The suite we stayed in was very romantic…"
-Howard & Sandy G., Client Since 2008, Hartland, WI
---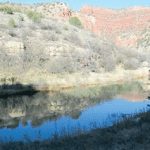 "Whether it's watching the sunset over Phoenix or the Grand Canyon, going on a train ride through Verde Canyon on the way to Sedona, or going to Cactus Spring Training games, we are happy that we have been able to stay at Pointe Resort through Sundance Vacations. Looking forward to our next trip."
-John & Marianne L., Client Since 2008, Milwaukee, WI
---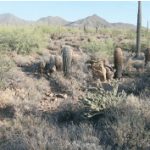 "We had a wonderful week vacation at a Sundance three bedroom condo in Phoenix. The condo was outstanding and perfect for a family reunion visit and cookout. Great location to hike desert trails, go to a Diamondbacks game, and tour Phoenix and Scottsdale."
-Lee & Laura R., Client Since 2000, Geneva, IL
---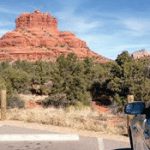 "We just returned from Pointe Resorts in Phoenix, Arizona. This is a lovely resort tucked away outside of Phoenix with Mountains within view. The condo was beautiful and had all the comforts of home and more!! Full laundry facilities are available in the unit which is useful with children. There were three swimming pools with hot tub, BBQ grills and ample lounging chairs, the closest across the driveway from our unit. The location of the condo was central to all the area attractions which made sightseeing so easy. We made great use of our rental car seeing all the local sites including a day trip to Sedona which is only 90 minutes away. Sedona is breath-taking and a "must do" when in Phoenix. This will definitely be a yearly Sundance location for us. Thank you Sundance for such a great location and a wonderful time."
-Kathy & Michael P., Client Since 2007, Brookhaven, PA
---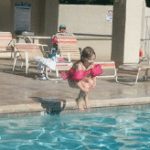 "Just got back from a great trip to Pointe Resort Condos in Phoenix. Warm weather, fun, and a great place to stay. Sundance Vacations has a wide variety of places. We had no trouble booking two condos for the same week so the whole family could come."
-Dale & Connie K., Client Since 2008, Twin Lakes, WI
---
Check out reviews from our Northeast, Southeast, Midwest, and Hawaii, Mexico and Caribbean Destinations!