Sundance Vacations puts a large emphasis on helping our customers. We love offering them quality vacations and amazing destinations for less. Are you curious to learn a little bit more about Sundance Vacations? Read these Sundance Vacations reviews and testimonials from our travelers that went to our Southeast locations.
---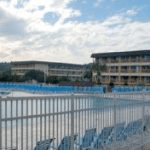 "Purchasing our Sundance Vacation package 5 years ago was one of the best things we've ever done. We've taken multiple vacations to Las Vegas, Palm Springs, Lake Tahoe, and Hilton Head thanks to our vacation package. We've gotten to see so much of the country by taking these vacations. We just got back from another vacation to Hilton Head last week. The place we stayed was absolutely gorgeous. It was spotless and so cozy. I kept telling my husband I wanted to move in. From bike riding, to the beach, to all of the fabulous restaurants, we never ran out of things to do. We couldn't have asked for a better vacation."
-Andrea & Adam W., Client Since 2009, Pataskala, OH
---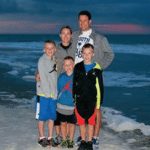 "Another awesome trip to Hilton Head Island Beach and Tennis Resort with our family. This resort is our favorite since it has everything we need within walking or biking distance. The beach is amazing with lots of sand to bike on. The property is on the beach but also offers tennis and a playground with basketball hoop. Our kids love all the activities they can do on property. A short 3 blocks away is mini golf and in a few more blocks is Chaplin Park where we can play soccer, baseball, tennis, basketball and football. Truly a great family destination. We always make time for a trip to nearby Savannah and the Crab Shack on Tybee Island for great seafood."
-Brad & Lisa D. Client Since 2003, Jackson, WI
---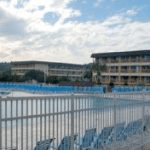 "My husband, two boys and I had a fabulous vacation at Hilton Head Island Beach and Tennis Resort! We would definitely go back there. We had a great time biking on the beach, playing in the pool and at the park onsite. We also had good meals and drinks at both restaurants that were open. Condo was clean and nice and so was the pool, beach, and entire environment. We took a day to go to Harbour Town and that was really nice and a good, short trip for a neat park and fun restaurants. Would recommend this resort to friend or family!!"
-Rob & Sarah W., Client Since 2004, Cottage Grove, WI
---
"Thanks to Sundance Vacations we had a great time at Hilton Head Beach Club the week after Thanksgiving! The family was able to get together and the price was unbeatable!!! Can't wait for next trip!"
-Candice M. & Bert A., Client Since 2012, Candor, NY
---
"I recently booked condos for Myrtle Beach Resorts, through Sundance Vacations. I took 10 people with me. We found the condos at this resort clean, furnished nicely and a well equipped kitchen if you desired to cook in your condo. This resort is only a short drive to outlet shopping, lots of other nice shops and great restaurants and theaters. This is a secure gated community with well maintained grounds and security, making you feels safe to get out and walk. I always come away with a good feeling when I book my vacations through our Sundance Vacation Plan. On our way home, I had a call from Lisa at Sundance Vacations check in office; she said their maid had found a billfold with money inside in one of the units we used. Honest People and an honest maid are another reason I will be booking with Sundance Vacations again soon."
-Joe & Martha W., Client Since 2000, Taylors, SC
---
"I just came back from my annual vacation at the Myrtle Beach Resort in South Carolina. This was our 12th year at the resort that we booked through Sundance Vacations. The resort is great. It is right on the beach, has 6 swimming pools, a lazy river and many other activities to keep you busy. There is even a Tiki bar on the beach. Can't wait for next year!"
-Carl M. & David F., Client Since 2000, Claymont, DE
---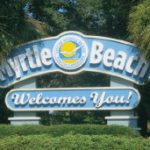 "We just returned home from Myrtle Beach Resort. We had a fabulous vacation I would highly recommend going to this resort. They maintain this property daily. There is so many things to do at this resort you never have to leave."
-Karen & Joseph Z., Client Since 2008, Scranton, PA
---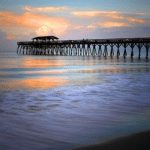 "I have just come back from vacation. l stayed at Myrtle Beach resorts in South Carolina. Just one of the great places to stay at with Sundance Vacations has to offer I love it and will go back there in the future I love being a member. It has so much to offer for the family to do. I am looking to go to Florida next year."
-Kimberly & Neil F., Client Since 2012, Pennsburg, PA
---
"We recently stayed at the Myrtle Beach Resort, S.C. planned through our vacation club SUNDANCE VACATIONS. It was a beautiful resort – and the VIP room we stayed in was immaculate! The grounds at the resort are very well kept and all the pools, spas and amenities were wonderful! We loved it so much that we booked the same place for my daughter's vacation and we definitely plan to return again next year!! This is our 5th vacation with TAN/SUNDANCE and have been thoroughly satisfied with the services they provide."
-Lawrence & Wendy Q., Client Since 2012, Elysburg, PA
---
"My wife and I just returned from another great week at Myrtle Beach Resort booked through Sundance Vacations. This was our 4th visit to the resort and each one gets better! Sundance is always ready to meet our needs. Thanks again, Sundance, for another great vacation!"
-Wayne & Sheila C., Client Since 2008, Everett, PA
---
"Just returned this past weekend from spending a week at the Summit of Gatlinburg. The weather was great outside of a few rain showers that passed through. The summit is up in the mountains where it is very peaceful, yet your close enough to downtown Gatlinburg the enjoy the many sights and sounds of downtown. We were also within driving distance of Sevierville and Pigeon Forge (Dollywood & Dollywood Splash Country). The Summit of Gatlinburg is a little dated, but it has been kept up nicely, and everything was comfortable and we slept great!"
-Linda & Gerard D., Client Since 2007, Arlington, WI
---
"My partner and I went to the Summit in Gatlinburg, TN through Sundance Vacations. We found the accommodations very comfortable, clean and in excellent condition with everything working as it should. We spent 6 days there and were close to everything that there was to see including the Smoky Mountain State Park, the town of Gatlinburg with its many attractions and excellent restaurants and shopping. We also visited Pigeon Forge and Sevierville for their Outlet Mall. We hiked in the park and even enjoyed the snowfall which left the entire mountain encased in ice for only 24 hours which was a beautiful scene. We would definitely go back as we also enjoyed the heated indoor pool and hot tub which was clean and very well taken care of."
-Cindy G., Client Since 2013, Hamilton, NJ
---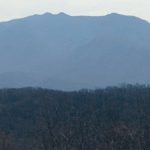 "Vacation to Gatlinburg couldn't have been nicer. Our condo provided by Sundance Vacations was so much nicer and more convenient than staying in a hotel. Looking forward to many more trips!! Enjoy the picture of the Smokies!!!"
-Patricia & Gary K., Client Since 2014, Cedar Lake, IN
---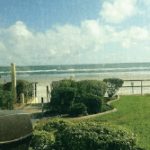 "Our recent vacation was in Daytona, Florida at the Oceanside Inn on the beach. What an awesome place. We were there the week of Biketoberfest and what a blast that was. We rode our Trikes up to St Augustine and all around Daytona. We went to the Cabbage Patch, Boot Hill, Iron Horse, Beaver, JP Cycles, McK's Tavern (best hamburger ever not to mention great beer as well), Ya Yas (local hang out bar) and many other places. Daytona rocks!!! As for the Inn, the room was outstanding and the view from our first floor was awesome. I have included a picture out the window and one of the rooms. There was an awesome Tiki Bar right next to the pool. Chris B was a great bartender who gave us great information on music in the area, places to eat, and directions to get to many places. The Tiki bar has some good food and drinks. Chris B turned us on to Chris Haitt who played some great music. If Daytona has not been on your bucket list, you should add it. Go during either Biketoberfest or Bike week. Get to see some really cool bikes and meet a lot of great people."
-Linda T. & Steve P., Client Since 2008, Cape Canaveral, FL
---
"Had a wonderful week in Naples Florida at the Greenlinks Resort. Great condo and beautiful resort. We really enjoyed the pool and even used the exercise room. Golf courses are beautiful. Staff are friendly and so helpful."
-Thomas & Karen R., Client Since 2002, Lillian, AL
---
"We enjoyed our first "Sundance Vacation" at the Greenlinks Resort in Naples Florida early in November. It totally exceeded our expectations."
-David & Marian O., Client Since 2009, Oconomowoc, WI
---
"Just back from a wonderful, relaxing vacation in Naples Fl. Sundance vacations has a great property there, Park Shore Resort. I highly recommend this Sundance property. Very close to Olde Naples and all the terrific restaurants and shops. Can't wait to go again."
-Michael & MaryJean H., Client Since 2006, Emmaus, PA
---
"I must admit, before joining Sundance Vacations I was a little skeptical because of some bad reviews. But I gave Sundance a try nevertheless. This weekend, I went on a trip to Orlando, Florida with my girlfriend, her brother and his girlfriend, and two of my friends from college. We stayed in a Sundance/TAN Property in Kissimmee called the Sweetwater Club. The 3 bedroom condo was spectacular. Nice rooms, large showers with great water pressure, a very large living room and more than enough living space for the 6 of us. The lodging for this vacation was far cheaper and with the kitchen and laundry machine, far better than anything else I could've hoped for. All 6 of us were extremely pleased and are excited to come back to the Sweetwater Club and continue using Sundance Vacations in the future! Thank you for the weekend of our lives Sundance!"
-Sean H. & Alexandra K., Client Since 2013, Watertown, NY
---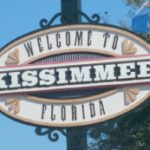 "We enjoyed the warm and nice place at Cheyenne Point in Kissimmee fl."
-Ray C. & Robbie T., Client Since 2000, Cartersville, GA
---
"Staying in Kissimmee and traveling Florida's many highways and toll road took my family and I to so many beautiful locations and provided us with educational experiences that will stay with us for a lifetime. Thank You Sundance Vacations and TAN (Travel Advantage Network) for allowing us to stay in one the most beautiful 3 bedroom, 2 bath condos close to Florida's Happiest Place On Earth….. Cannot wait until we can return…. Photo was taken at Kennedy Space Center, Cape Canaveral Florida at the Saturn 5 exhibit."
-Lisa L. & Donna A., Client Since 2008, Highland, IN
---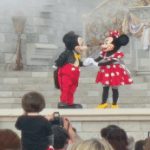 "My wife and I had a fabulous time in Kissimmee, FL at the Villas of Somerset. This was a marvelous Sundance vacation spot located perfectly near Disney World and Universal Studios."
-David & Kay R., Client Since 2004, Oconomowoc, Wi
---
"We spent a week at the Royal Palm Bay Villas in Kissimmee , Florida. We loved the place.! Everything was very clean and exactly how they described to us when we decided to book our vacation. We will definitely keep Sundance Vacations as our first choice for future vacations. Thank you!"
-Armando & Maria M., Client Since 2012, Effort, PA
---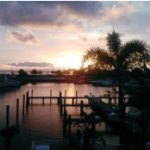 "What a fantastic place to stay- Little Harbor in Ruskin, Florida. The place is great, the staff is great, and the view is beautiful. This was right outside of our unit at sunset!"
-Monica & Monte E., Client Since 2006, Pittsburgh, PA
---
"Just got back from a Sundance vacation in Ruskin Fl. Had the time of my life. Ruskin is on the Gulf side of Fl. Lots of beautiful beaches. Can't wait to go again next year!!"
-Christine & William F., Client Since 2010, Tunkhannock, PA
---
"We just returned from our Sundance Vacation. We stayed at the Lakeside Inn in Marco Island, Florida. They had a great swimming pool and a sandy beach on the fresh water pond, which is the home of two alligators. All of the accommodations had their own screened in porch looking over the pond. It was very quiet, clean, and restful. We met other people who were clients as well, which we enjoyed talking too about other vacations they had been on. We are planning our next Sundance vacation. We would like to go to Arizona. Maybe we will see you there!"
-Janet & Robert M., Client Since 2013, North Aurora, IL
---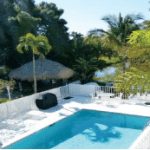 "My last vacation on Marco Island was so comfortable. Service and staff were a pleasure"
-Irina & Iosif K., Client Since 2005, Newtown, PA
---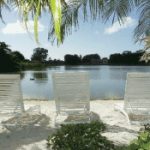 "Marco Island Lakeside Inn… Awesome vacation spot. Cozy cottage with all the items needed for great vacation. Extremely cozy bed, comforter and pillows. Screened in private deck, private resorts only island lake with wicker chairs, lounge and a neat hammock to relax under the palm trees. Awesome awesome stay."
-Glenn & Dawn J., Client Since 2005, Milford, OH
---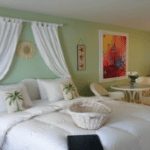 "We just returned from a great week at the Lakeside Inn in Marco Island Florida. The property was immaculate, had a beautiful pool, great lounges at poolside and by the lake, and helpful staff always present! This property was definitely the best of the eleven or twelve we have visited!"
-James & Judy B., Client Since 1997, Cherry Hill NJ
---
Check out reviews from our Northeast, Midwest, Midwestern U.S., and Hawaii, Mexico and Caribbean Destinations!