Sundance Vacations puts a large emphasis on helping our customers. We love offering them quality vacations and amazing destinations for less. Are you curious to learn a little bit more about Sundance Vacations? Read these Sundance Vacations reviews and testimonials from our travelers that went to our Northeast locations.
---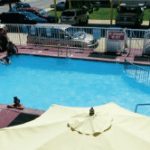 "Recently stayed at the Esplanade Suites in Wildwood, NJ. The people working there were very friendly and helpful. We told them we had to return home and we would return to spend the rest of the week. During that week the weather turned really bad down there and they called to tell us about it. Since we were just going back to spend more time walking the boardwalk and swimming in their heated pool, we decided not to go back. If it wasn't for their caring and taking the time to call us, we would have made the trip for nothing. I don't think you would find many places that would have done this."
-Leonard & Diane L., Client Since 2002, Mt. Holly, NJ
---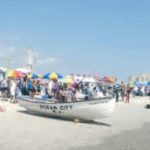 "Got back from Ocean City, NJ. The accommodations were better than expected. Lots of room and clean. Close to beach and restaurants that we enjoy. Will be back next year!!!"
-Robert & Penelope M., Client Since 2003, Hamilton, NJ
---
"Absolutely loved our vacation in East Sandwich, Cape Cod….missing the beautiful cottage and beach. Can't wait to go back!"
-Kristy G., Client Since 2009, Brunswick, OH
---
"Had a great time in Stowe, Vt. Beautiful area and lovely accommodations at the Home Farm cottages. Love Sundance vacations."
-Julie & Dennis Z., Client Since 2009, Beaver Springs, PA
---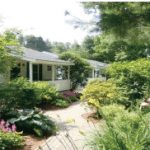 "I recently spent a week at Home Farms Cottages in Stowe, VT. with Sundance Vacations. They are cute one room cottages and I love staying there. This was my 12th time there. It is close to several ski areas and Stowe is a quaint town."
-Linda M. & Shirley M., Client Since 1999, Bloomingdale, NJ
---
"Winter Harbor Dr, Ocean City MD June 28 – July 5, 2014. The house was very spacious despite it looking much smaller from the outside. The area was very quiet and nice, the distance to the beach was just right and the location is close to many places of interest along Coastal Hwy. The furniture is very comfortable and in great condition. The house had a very "Home" feeling we had a hard time leaving the place we all were so attached. LOL My friends and family plan to stay again and again maybe on an annual basis, this is by far one of the best stays my friends and I have experienced. Thank you for allowing us to share such an awesome time amongst loved ones."
-Maria V. & Alexis T., Client Since 2010 Philadelphia, PA
---
"My family and I just got back from Ocean City, Maryland. Thanks to Sundance Vacations we could stay a whole week without paying a fortune. The accommodations were great. We could not have asked for a better place to stay."
-Dawn M. & Timothy S., Client Since 2012, Erin, NY
---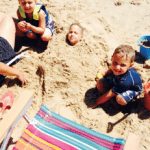 "Loved another Ocean City MD vacation in a condo from Sundance Vacations."
-David & Awendy A., Client Since 2001 Slatington, PA
---
"Our family just finished up a fabulous week at 9400 Ocean highway OC MD property …. Beautiful property — we took some day trips to Assateague Island during our stay – ABSOLUTELY AMAZING!!! "
-Arthur & Kristine K., Client Since 2010, Frackville, PA
---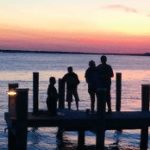 "Peace and quiet in OC MD Thunder Island."
-Susan B., Client Since 2011, Easton, PA
---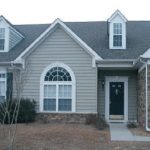 "Friends of mine vacationed at Bayville Landing, Selbyville, DE June 1-8 in a 3 bedroom. Denise's words when I asked how the vacation was…"Fabulous! Fantastic location! Amazing facility! Close enough to the beach without all the noise…quiet and restful." Thanks TAN for another great vacation "
-Bridget & John S., Client Since 2009, Jenkins Twp, PA
---
"Another friend and her family just returned from Bayview Landing, Selbyville, DE June 8-15th. They stayed in a four bedroom. Megan said, "Condo was great! It was beautiful, spacious, comfortable, and clean. The pool was beautiful…the kids loved the big and kiddie pools. The only small drawback was the distance to the beach, however, the drive was easy and the beach was beautiful! It was a great vacation and an awesome time! We would definitely stay there again!!!"
-Bridget & John S., Client Since 2009, Jenkins Twp, PA
---
"We recently had a vacation stay at the Country Inn & Suites in Williamsburg, VA with our granddaughters. We had a wonderful time visiting some historic places. The hotel accommodations were very nice. Large bedroom, living room, kitchen with microwave and large fridge in room. Full bath off bedroom with a half bath between kitchen area and living room space. There is a washer and dryer on the fourth floor, but you need your own detergent. The breakfast each morning was very good. Thank you, Sundance Vacations, for helping us with our vacation. We have been very satisfied with every vacation you have helped us with."
-Don & Karen P., Client Since 2007, Plano, IL
---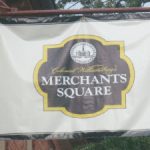 "My husband and I just returned from a week spent in sunny (the middle of February) Williamsburg, Va which we booked through Sundance Vacations/Tan. This is our 6th year with Sundance and our 4th time at Williamsburg. We can't say enough good things about Sundance. We have gone back several times to the same locations because we were so well treated. Country Inn & Suites just suited our needs with a 2 room suite. We were able to make small meals in our room and enjoy several very nice restaurants in the area"
-Dale & Iris S., Client Since 2009, Lancaster, PA
---
Check out reviews from our Southeast, Midwest, Midwestern U.S., and Hawaii, Mexico and Caribbean Destinations!