Sundance Vacations has been named to Pennsylvania's Best Places to Work recognition for 2017. Team Pennsylvania Foundation, a public-private partnership that supports Pennsylvania's economic initiatives, released its annual report of the 100 companies in PA highlighting the Highest Rated companies, this year recognizing large, medium, and small organizations across the commonwealth. Sundance Vacations was awarded the 17th best large company to work for in Pennsylvania!

Among large companies recognized, Sundance Vacations received an impressive 93% approval rating based on the anonymous and voluntary reviews from employees shared on a survey sent out by BPTW PA. These results in conjunction with a review of workforce policies, practices, systems and demographics, using a formal similar to Fortunes"100 Best Companies to Work for in America," to determine the results.
"Our goal is to have all employees feel valued, know they are supported, and enjoy coming to work every day. If we accomplish this, our customers are winners too," said John Dowd, CEO.
The BPTW awards gala is held at the Lancaster County Convention Center in the early part of December. With more than a thousand business leaders in attendance, it's a night to celebrate how ensuring employee satisfaction benefits the company's bottom line. Attending this year were representatives from Pittsburgh, King of Prussia, Harrisburg, and Sundance Vacations Corporate including: Jeff Witon, Jackie Quigley, Valerie Burke, Loren Kapolka, Brian Maksumic, Brandon Pommer, George Stevens, and Alex Ostopick.
"Gaining the trust and approval of an entire workforce is one of the most difficult tasks for a CEO to undertake," said Glassdoor CEO and Co-founder, Robert Hohman. "I celebrate the leaders appearing on this list because they've managed to inspire and engage their employees, as proven by the feedback shared on Glassdoor around the clock and around the world."
Company approval ratings are gathered through Best Places To Work online company review survey, which seeks to gain current employee sentiment about job and company satisfaction, the work environment and the culture. Employees are asked to rate a number of workplace factors like compensation and benefits as well as work-life balance, and asked whether they approve or disapprove of the way their CEO is leading the company. In addition, employees are asked to describe some of the upsides and downsides of working for the company and provide any advice for senior management.
See the complete list of all Highest Rated Companies in 2017: https://teampa.com/2017/09/2017-list-best-places-work-pennsylvania-revealed/
Latest posts by Sundance Vacations
(see all)
Summary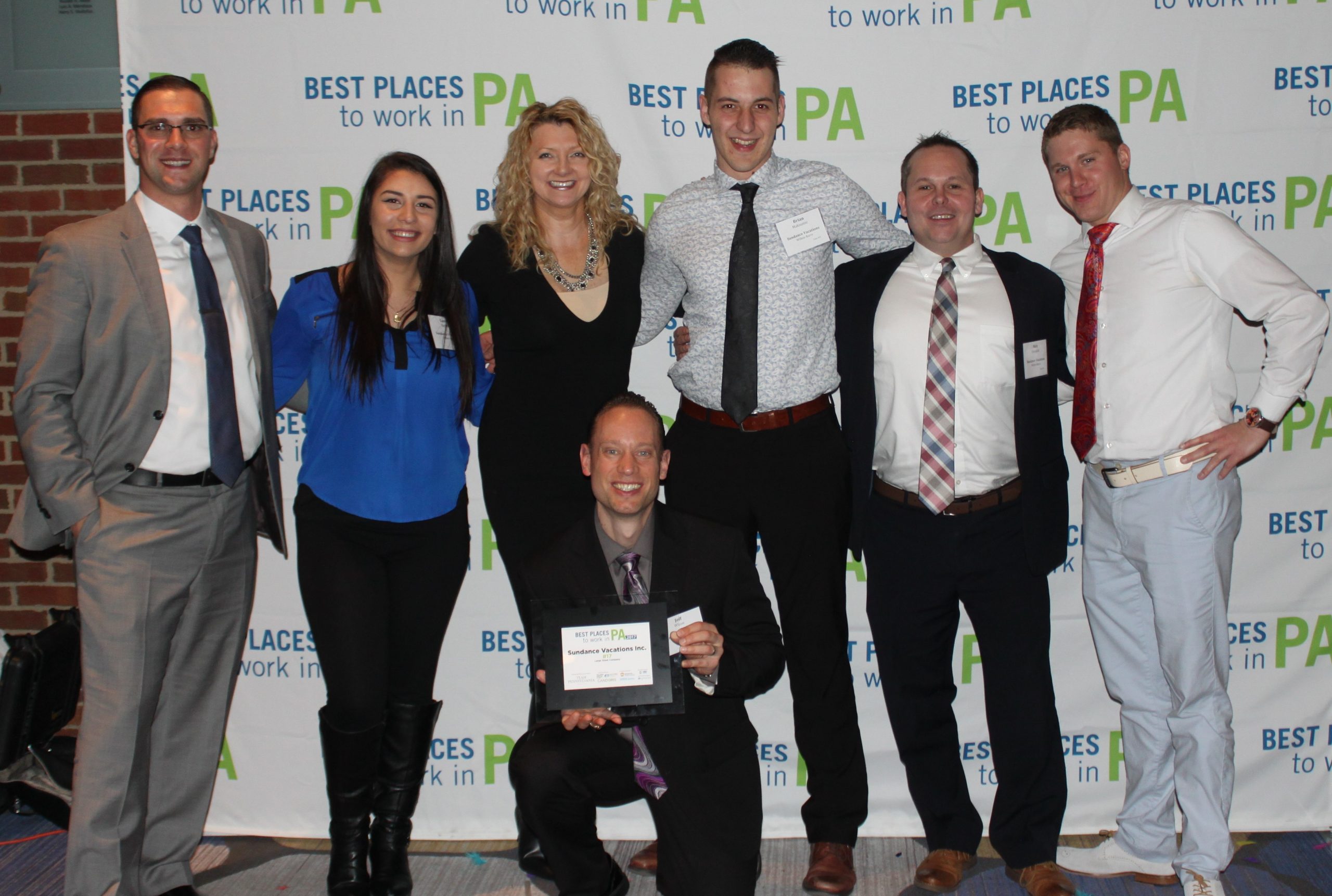 Article Name
Sundance Vacations Named Best Places To Work In PA
Description
Sundance Vacations was named in the top 20 best large companies to work for in PA. Coming in at #17 is an honor considering the competition for this award.
Author
Publisher Name
Publisher Logo