This past June, Sundance Vacations employees braved the raging rapids and held a whitewater rafting team building event for the STSR (Senior Telephone Service Representative) and QAR (Quality Assurance Representative) departments. The event took place at Whitewater Rafting Adventures and Adventure Trail, located in Nesquehoning, PA. The department managers banded together to provide a unique, fun environment in which themes of leadership, cooperation, communication, and problem-solving skills were focused on and learned. It was a great opportunity for the team to let loose and experience something truly thrilling! Whitewater rafting proved to be the perfect exercise for the team. It required the departments to come together and give each individual member a feeling of importance and purpose. By the end of the adventure, the teams were moving down the rapids as a united group (after overcoming a few hiccups, of course!) Each team member took charge like expert rafters!
Patricia Rivers, QAR Department Manager, said that the whitewater rafting excursion was, "fun and scary at the same time!" She went on to say that she "had to be quick on thinking, following directions, and definitely working as a team. It was a beautiful day out with co-workers, friends, and nature."
Dawn Labarr, a Quality Assurance Representative (QAR), added, "after an hour of working together we all became pros. Would I do it again? Absolutely! I loved it!"
Sundance Vacations loves to strengthen the bonds between co-workers and hopes to hold more team building events soon!
---
About Sundance Vacations
Seeking to change the way travel companies do business, Sundance Vacations was co-founded in 1991 by the husband-and-wife partnership of John and Tina Dowd. Sundance is home to over 300 employees across its locations in Wilkes-Barre, PA; Hazleton, PA; Harrisburg, PA; Allentown, PA; King of Prussia, PA; Pittsburgh, PA; Tamaqua, PA; Shamokin, PA; and Parsippany, NJ. To learn more about Sundance and our affordable vacation options, visit the Sundance Vacations website. For more news from Sundance Vacations, visit the Sundance Vacations News homepage.
Check out our Latest News tab to stay up to date with charities that Sundance Vacations is actively working with. Make a donation to a charitable organization close to your heart on our Charities Page today!
For more information, updates, travel tips and news from Sundance Vacations, be sure to follow us on the following social media outlets:
Latest posts by Sundance Vacations
(see all)
Summary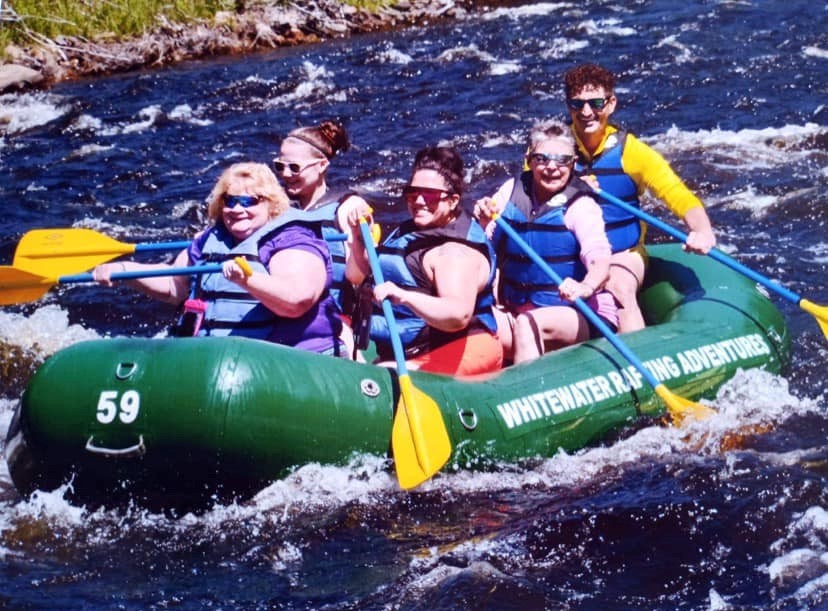 Article Name
Sundance Vacations Holds Whitewater Rafting Team Building Event
Description
This past June, Sundance Vacations employees braved the raging rapids and held a whitewater rafting team building event for the STSR and QAR departments.
Author
Publisher Name
Publisher Logo