When it comes to having fun, Sundance Vacations employees are experts. In fact, one of our core values is all about having fun! So, what better time to show-off our Sundance spirit than during our 2nd Annual Sundance Vacations FUNday?
This year's event was held at the cooperate office in Wilkes-Barre, PA, and similar to last year's FUNDay, began with outdoor games and activities. Tube toss, Kan Jam, and ladder ball were a few of the lawn games that Sundance employees played in teams. A pickleball tournament was also held throughout the day, where winners Tina Dowd and Adam Kenny reigned as the victors!
Working up a sweat also works up an appetite. Each Sundance Vacations department put their heads together to come up with creative themes to make entrees, snacks, and drinks based on. Themes like traditional Italian, tiki beach party, game day favorites, picnic lunch, and pirates' plunder were represented, but the winner with the most votes was the vicious shark week theme! Though many desserts like cupcakes and cheesecake were made, an ice cream truck was also available to employees throughout the day for free.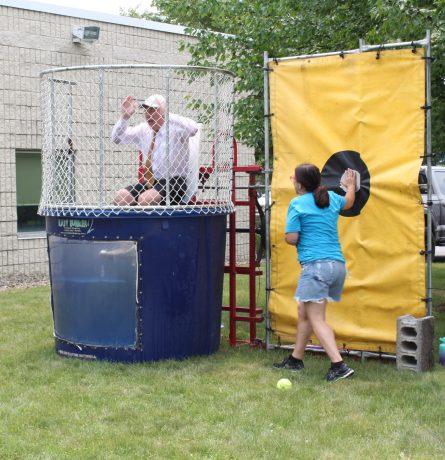 One of the highlights of the day, and a new favorite FUNday addition, was the dunk tank. Employees made monetary donations for every Sundance Vacations team member they wanted to see take the plunge. Unfortunately for those in the tank, we have employees who should have been MLB pitchers! Our incredible leadership team and fellow co-workers raised over $800 in dunk tank donations, all of which will be donated to Family Promise. It pays to dunk our favorite team members—literally! Those who didn't have enough votes to enter the tank were surprised by a barrage of water guns and super soakers—the perfect way to bring a scorcher of a day to a close.
Team-building events like FUNday are made possible because of the generosity of John and Tina Dowd, and the hard work of the Sundance employees responsible for coordinating them. We're already looking forward to FUNday 2024 and the excitement it will bring!
---
About Sundance Vacations
Seeking to change the way travel companies do business, Sundance Vacations was co-founded in 1991 by the husband-and-wife partnership of John and Tina Dowd. Sundance is home to over 300 employees across its locations in Wilkes-Barre, PA; Hazleton, PA; Harrisburg, PA; Allentown, PA; King of Prussia, PA; Pittsburgh, PA; Tamaqua, PA; Shamokin, PA; and Parsippany, NJ. To learn more about Sundance and our affordable vacation options, visit the Sundance Vacations website.
Latest posts by Sundance Vacations
(see all)
Summary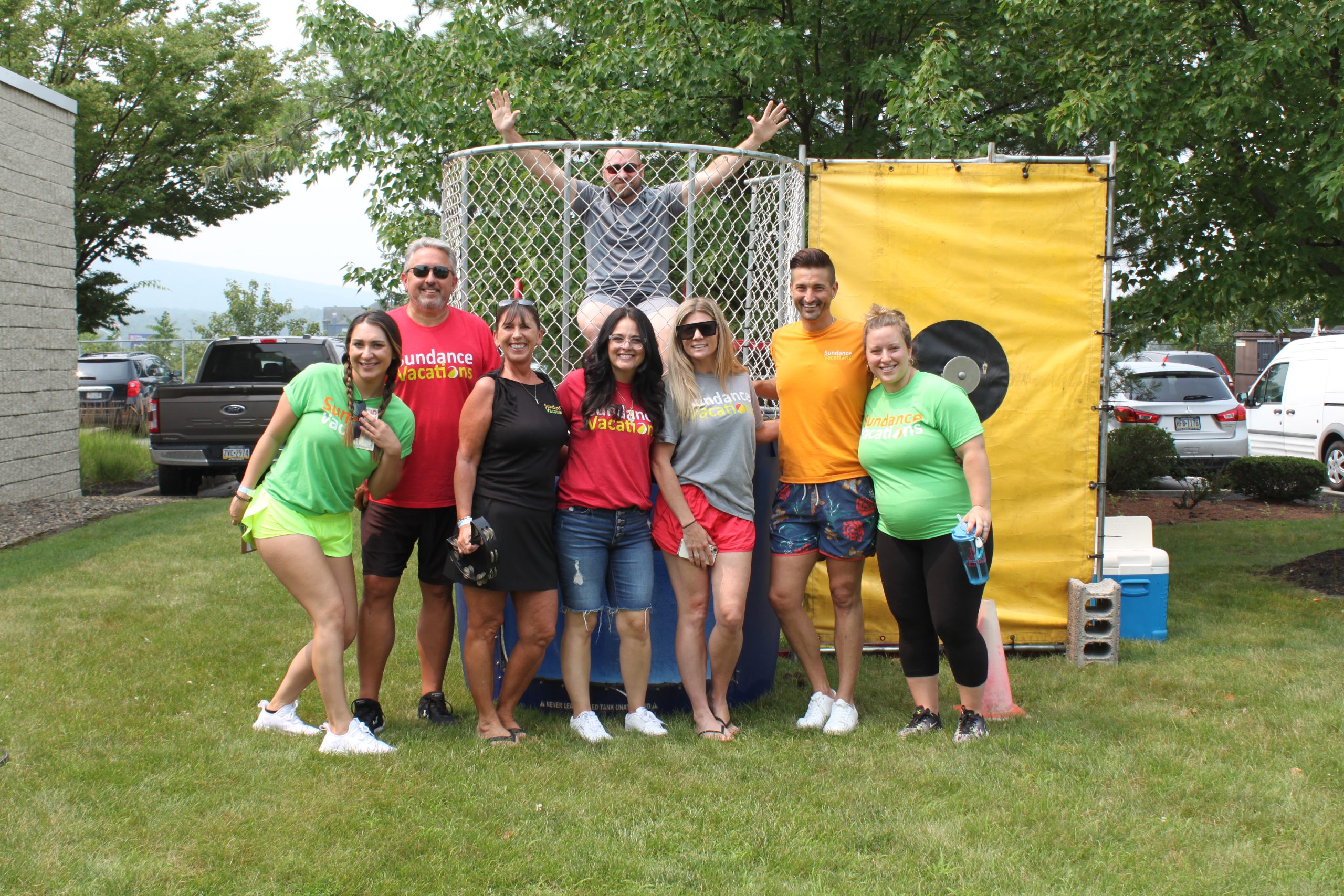 Article Name
Dunking for a Cause: Sundance Vacations FUNday 2023
Description
Sundance Vacations' 2023 FUNday was celebrated on July 17th and was filled with plenty of food and outdoor fun! Employees took a dip in the dunk tank, played lawn games, and enjoyed snacks and drinks based on various creative themes.
Author
Publisher Name
Publisher Logo