WILKES-BARRE, PA. (JANUARY 30, 2018)- Sundance Vacations announced a decision to award bonuses to its employees based on the GOP tax reform bill that was recently signed into law by President Trump. Sundance Vacations president John Dowd cited two tax reform factors that he believes will positively impact company profits. "Additional take home pay for many Americans will likely lead to robust vacation sales for the company this year," projects Dowd. "And the ability to deduct some business expenses upfront rather than depreciate them over multiple years will be a major factor for company profitability." Sundance Vacations decided to award individual bonuses to staff members similar to corporate giants like Apple and AT&T. The immediate bonuses are in addition to the reduction in tax withholding that Americans will benefit from beginning in February. The Sundance bonuses will total over $125,000. Hundreds of other companies are also issuing bonuses nationwide which Dowd believes will inject more spending into the US economy.
With strong confidence in a continued growing U.S. and global economy, Sundance Vacations Founder and CEO John Dowd said he wanted to "share the monetary benefits that the company receives with the employees that make our company great."
Congressman Barletta commented, "The results have been clear that our tax plan will provide more opportunity for all Americans. Businesses will invest in workers and equipment, generating the historic growth that has been dormant in our nation for far too long. Americans will keep more of their paychecks, allowing them to pay bills, save for their children's education or pay off lingering bills. I am very excited for companies in Pennsylvania like Sundance Vacations as they award bonuses because of our tax plan. The future is very bright for Pennsylvania."

#####

About: Sundance Vacations is a national travel company with over a quarter of a century of experience in sending travelers on vacations across the US, Mexico, and the Caribbean. The company is headquartered in Wilkes-Barre, Pennsylvania and maintains offices in New Jersey, Washington DC and Pennsylvania. Sundance Vacations placed in the Best Places to Work in Pennsylvania by Best Companies Group for four consecutive years and the company's CEO, John Dowd, was named as one of the Top 10 Best Small Business CEOs in all of North America by Glassdoor in 2015. The company has been honored as one of the Fastest-Growing Travel Companies in Pennsylvania by Inc. 500/5000 multiple times and has won numerous awards for its charity and community involvement.

---
Newswatch 16 stopped by Sundance Vacations hours after the release!
View the full story on WNEP here: Local Business Gives Employees Bonus From Savings on New Tax Reform Law
View the official press release: http://www.prweb.com/releases/2018/01/prweb15144726.htm
For more information, updates, travel tips and news from Sundance Vacations, be sure to follow us on the following social media outlets:
---
Shortly after Sundance Vacations announced the employee bonuses after the GOP Tax Reform Bill, Newswatch 16's Carolyn Blackburne stopped by Sundance Vacations to talk to some employees! https://t.co/5HE3BNme5S pic.twitter.com/Vco7jvPaq6

— Sundance Vacations (@travelsundance) January 31, 2018
Latest posts by Sundance Vacations
(see all)
Summary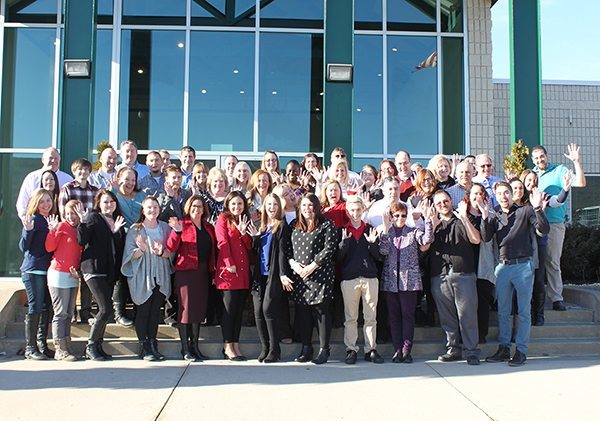 Article Name
Sundance Vacations is Giving Employees Immediate Bonuses After Congress Passes Tax Reform Bill
Description
Sundance Vacations has recently joined the large list of companies giving employees bonuses after the GOP Tax Reform.
Author
Publisher Name
Publisher Logo