Wilkes-Barre, PA. – May 11, 2022 – Sundance Vacations recently announced the creation of the Referral Department and its co-managers, Chrystal Sherrill and Debbie Kovich.
As dual managers, Sherrill and Kovich will be working closely with the friends and family of new and existing clients. Both will handle incoming and outgoing calls to schedule appointments for potential clients. The goal of the Referral Department is to invite clients' friends and family into Sundance offices to learn about how our services can save them an abundant amount of money on vacationing. When they purchase, both the referral and the one who referred them get amazing monetary and vacation-related incentives for becoming part of the Sundance family.
"The pandemic has made many companies think outside the box to survive the economic curve and we are no different. We know that happy customers will tout our brand, so we have decided to harness that enthusiasm and create a Refer-a-Friend program, allowing both the client and the clients' referrals to receive tremendous travel perks through our company, including cash rewards, extra vacation weeks added to their program, and of course, travel loyalty points they can apply for great travel discounts! We believe this program will explode into a whole new customer base with a vision of this program accounting for half our tours and allowing us to scale our sales to our 2022 goal of 90-million," said Denise Miller, Associate Vice President of Marketing.
"To handle this tremendous feat, we created a brand-new department named our Referral Department. We are proud to announce that Chrystal Sherrill and Debbie Kovich have accepted positions as co-managers to lead the department. Both Chrystal and Debbie have excelled in their current positions and have displayed many great qualities throughout their tenure here, including reliability, customer service skills, mentoring skills, and leadership skills. We love putting the right people in the right seats, and we know this dynamic duo will make us proud."
Sherrill has been working with Sundance Vacations for twenty-two years. She began her Sundance career at the age of eighteen as a TSR (Telephone Service Representative) at the Wilkes-Barre office. She was quickly promoted to a QAR (Quality Service Representative) within a few months of working with the company. Sherrill worked as an evening shift QAR for sixteen years until she was promoted to a Dayshift QAR Assistant Manager in 2016.
Kovich has been working with Sundance Vacations for nineteen years. Having previous marketing experience under her belt, she began her Sundance career as a TSR. Within a month of holding the role, she was awarded the title of Marketer of the Month and was soon promoted to a managerial position. She has previous work experience in the Sundance Vacations Hazelton, PA office, and was the Tamaqua, PA Evening Shift Call Center Manager up until her switch to the Referral Department.
Read more about Sundance Vacation's recent promotions under the Jobs and Careers category.
About Sundance Vacations
Seeking to change the way travel companies do business, Sundance Vacations was co-founded in 1991 by the husband-and-wife partnership of John and Tina Dowd. Sundance is home to over 300 employees across its locations in Wilkes-Barre, PA; Hazleton, PA; Harrisburg, PA; Allentown, PA; King of Prussia, PA; Pittsburgh, PA; Tamaqua, PA; Shamokin, PA; and Parsippany, NJ. To learn more about Sundance and our affordable vacation options, visit the Sundance Vacations website.
Latest posts by Sundance Vacations
(see all)
Summary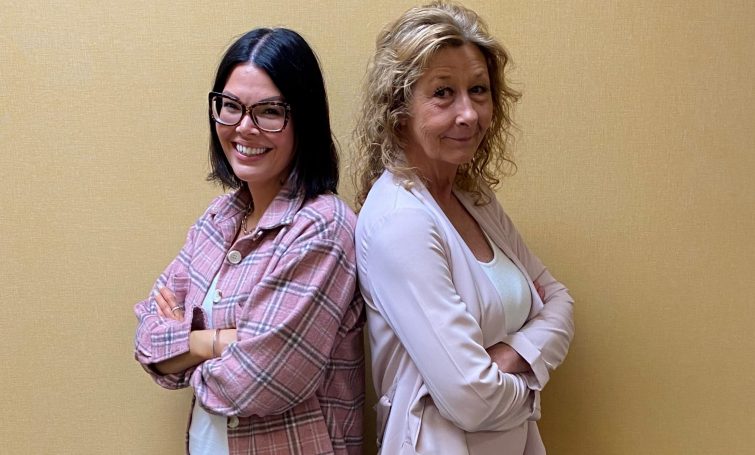 Article Name
Sundance Vacations Announces new Referral Department and Co-Managers, Chrystal Sherrill & Debbie Kovich
Description
Wilkes-Barre, PA. – May 11, 2022 – Sundance Vacations recently announced the creation of the Referral Department and its co-managers, Chrystal Sherrill and Debbie Kovich.
Author
Publisher Name
Publisher Logo