Sundance Vacations- Award Finalists for Innovation in Sales
Sundance Vacations is being recognized with a Stevie Award nomination in 2017 for our company's innovation in sales.
Stevie Awards are premier business awards to honor and recognize great achievements of organizations worldwide.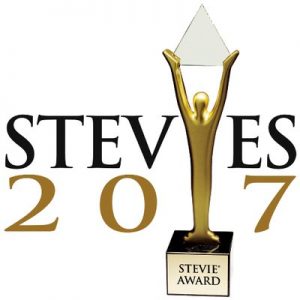 This year, it has been announced that Sundance Vacations is a finalist for the award for "Innovation in Sales" and in the running for Gold, Silver or Bronze recognition.
Our achievements will be recognized at this year's Stevie Awards gala and presentations at Caesars Palace in Las Vegas, Nevada on Friday, February 24, 2017.
Sundance Vacations was nominated for our recently established Premier Weeks Program, which allows new clients to immediately book their vacations after joining our program.
Previously, clients called in to book after visiting our office. Clients can now do it immediately after learning about our program and lock in their travel plans. They will also have guidance from our team of Travel Advocates to ensure they know all the details about their trip on the spot.
Ed Coppinger, the manager of our New Client Services and Client Resolution departments, believes this added step will make our new travelers more excited about their getaway by committing to plans right after joining.
"The company has gone from waiting for its newest clients to make vacation reservations to ensuring that every new client walks out of the office with a reservation in hand," said Coppinger. "[They'll be] thinking about the fun that they'll have rather than waiting to make plans in the future."
Coppinger tells us he believes in the power of planning, but that some things you just "know." For example, many clients know their dream vacation idea already, so when we offer them a trip to Disney, they need no further convincing!
Sundance Vacations extended its Vacation Assurance Protection to the reservations for these Premier Weeks free of charge, enabling its clients to effectively change their reservations without any penalty.
The Premier Weeks program has proven to be an enormous success for Sundance Vacations in every quantifiable way, but most notably through customer satisfaction as measured through the company's Net Promoter Score (NPS) initiative. At this time, the clients that purchase their Vacation Program through the Premier Weeks program represent a significant positive change in the NPS score.
The 175% increase in customer satisfaction is seen as a key to the future growth and success of Sundance Vacations.
This new program is currently being offered at both our Sundance Vacations King of Prussia and Washington DC locations.
This is not the first time Sundance Vacations has been nominated for or won Stevie Awards. In fact, we just took home two Stevie awards in 2016.
Check out last year's video!

Stay tuned for the announcement of the winners at the end of this month.
For more information, updates, travel tips and news from Sundance Vacations, be sure to follow us on the following social media outlets:

Latest posts by Jennifer Villa
(see all)