Today is the highly anticipated release date of Jurassic World: Fallen Kingdom! This is the 5th film in the Jurassic Park franchise. Fans can't wait to see Chris Pratt and all the dinosaurs on the big screen! If you traveled with Sundance Vacations to Orlando, Florida, you know Jurassic Park is a big deal at Universal Studios! If you're looking for more Jurassic Park fun, download the new mobile game Jurassic World Alive! Jurassic World Alive uses location-based technology and augmented reality, so players can collect a variety of dinosaurs while exploring their own neighborhoods. Players will be able to collect rare dinosaurs that are exclusively featured in Jurassic World Fallen Kingdom. This game is great to play on vacation, because you can find different dinosaurs in different locations. You may find a rare dinosaur while hanging at the beach!
When you begin playing Jurassic World Alive, you become a new member of the Dinosaur Protection Group! Your goal is to save dinosaurs from the second extinction! Are you up for the challenge of protecting these rare breeds? Discover dinosaurs on the location accurate map and track them in their natural habitats. To collect the rare breeds of dinosaurs, use a flying drone to hover over them and capture their DNA samples! You then can create hybrid creatures by combining the genetic traits of multiple species together. After you create your dinosaur fighting dream team, you must battle a strike team of dinosaurs to defend the threats against your goal! Protect your dinosaurs and prevent the second extinction!
Jurassic World Alive is free to download and works on both IOS and Android devices! Adults and kids will love playing this fun interactive game! Jurassic Park is a pop culture phenomenon! In fact 2018 marks the 25-year anniversary of Jurassic Park. This franchise has captured viewers hearts and continues to thrive to this day. Further your love of Jurassic Park by playing Jurassic World Alive. Play with your friends and family and be entertained for hours!
---
For more information, updates, travel tips and news from Sundance Vacations, be sure to follow us on the following social media outlets:
Summary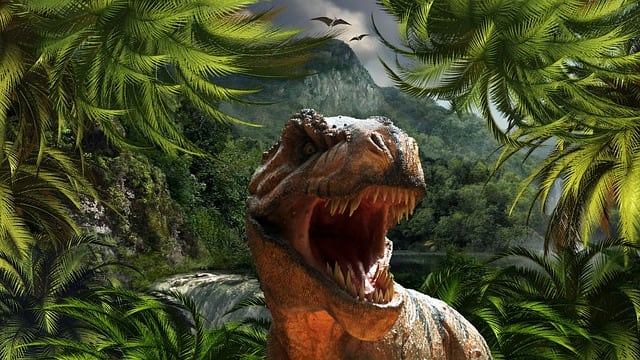 Article Name
Jurassic World Alive: the New Mobile Game
Description
If you traveled with Sundance Vacations to Universal Studios, you know Jurassic Park is a big deal! Fans check out the new mobile game Jurassic World Alive!
Author
Publisher Name
Publisher Logo