Sundance Vacations Will Offer Prize Giveaway at 39th Annual Pennsylvania Home Show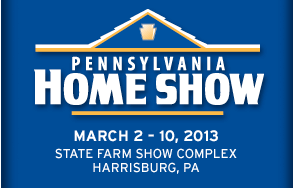 Sundance Vacations, a national travel company specializing in discount vacation accommodations, will offer its amazing Prize Giveaway to visitors of the 2013 Pennsylvania Home Show, March 2-10, 2013, at the State Farm Show Complex, Harrisburg, Pennsylvania.  
Home Show visitors will have the opportunity to enter Sundance Vacations' National Prize Giveaway for a chance to win an incredible Grand Prize.  One very lucky Grand Prize winner will receive their choice of an automobile valued at up to $70,000 or $50,000 in cash. 
Visitors will also have a chance to win other Sundance Vacations promotional prizes such as a fantasy trip to Orlando, Pebble Beach or Hawaii including airfare up to $1,500, 3 nights hotel accommodations and $500 spending money; a high-definition flat screen television; a $1,000 gift card; a Sports/Music Fanatic Giveaway that includes four tickets to the winner's choice of any sporting/music event worth up to $1,000. 
Sundance Vacations staff will be on site during the Show, and complete contest rules and entry materials will be available.
About the 2013 Greater Philadelphia RV Show:
You'll find everything to beautify, update and maintain your home at this year's Pennsylvania Home Show. All 300 exhibitors and the Showcase Home await you in the new Exposition Center. Come with your plans, get ideas and look for special pricing from our exhibitors.
Location:  Farm Show Complex, Harrisburg, Pennsylvania
Show Hours:
                        Saturday, March 2, 10:00am–8:00pm
                        Sunday, March 3, 10:00am-6:00pm  
                        Monday, March 4, 12:00pm-6:00pm
                        Tuesday, March 5, 12:00pm-6:00pm
                        Wednesday, March 6, 12:00pm-6:00pm
                        Thursday, March 7, 12:00pm-6:00pm
                        Friday, March 8, 12:00pm-8:00pm
                        Saturday, March 9, 10:00am-8:00pm
                        Sunday, March 10, 10:00am-6:00pm
Admission:    Adults $6.00  Children under 12 are FREE.   
Parking:          $8.00
For more information please visit www.pahomeshow.com.   
About Sundance Vacations: 
Sundance Vacations is a national travel company that specializes in discount vacation accommodations at destination golf, beach, ski and mountain resorts throughout North America, Hawaii and the Caribbean.  Sundance Vacations is headquartered in Wilkes-Barre, Pennsylvania and maintains sales offices in four other locations including; King of Prussia, PA; Harrisburg, PA; Downers Grove, IL and Parsippany, NJ.  Sundance Vacations has been named one of the Best Places to Work by Best Companies Group four times in Pennsylvania, three times in Illinois and once in New Jersey.  The company has been honored three times as one of the Fastest-Growing Travel Companies in Pennsylvania by Inc. 500/5000.  For more information, please visit Sundance Vacations at www.sundancevacations.com.
For more information, updates, travel tips and news from Sundance Vacations, be sure to follow us on the following social media outlets:
Latest posts by Sundance Vacations
(see all)