On June 15, Volunteers In Medicine will celebrate their 10th Annual Gala. The theme this year is "Out of this Galaxy!" Enjoy a night of "music, medicine and moving into the future!" Volunteers in Medicine is a non-profit primary and preventative health service for employed individuals who have no access or cannot afford health insurance.
Sundance Vacations is proud to be a Mars Sponsor at the 10th Annual Gala, by donating $5,000. Sundance Vacations has worked with the Volunteers In Medicine for years and was awarded the title of Outstanding Individual Donor, at their Annual Meeting & Appreciation Luncheon. These titles are given to individuals and organizations, that have "exemplified outstanding collaboration, volunteerism and philanthropy."

The 10th Annual Gala will take place at The Woodlands Inn and Resort in Wilkes-Barre, PA, starting at 6 P.M. until 11 P.M. Tickets are $150 per person. To register your attendance for the 10th Annual Gala, you can fill out an Attendance RSVP form on their website. If you are unable to attend and would like to sponsor/donate, you can also do so by filling out the online form. This gala will be Out of this Galaxy, by featuring live music, a delicious dinner and delightful drinks! So put on your most futuristic outfit and dance the night away while supporting a great cause! For more information about the gala, contact VIM at 570-970-2864 or visit their website at www.vimwb.org
More information about Volunteers In Medicine
In 1994, Dr. Jack McConnell brought a group of medical professionals together to create the first Volunteers in Medicine Clinic in Hilton Head, South Carolina. There are currently over 90 Volunteers in Medicine Clinics located throughout the United States. The Volunteers in Medicine Clinic model relies on retired and practicing medical professionals to serve individuals and families who have no access to ongoing healthcare, typically the working low income.
---
View all charities Sundance Vacations Wilkes-Barre worked with here: Wilkes-Barre News.
To join in on Sundance Vacations charity efforts, please reach out on our Contact Us or follow us on social media to stay updated!
Summary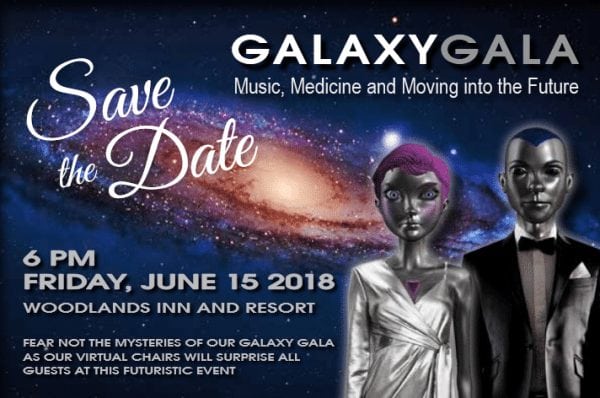 Article Name
Sundance Vacations Sponsor The Volunteers In Medicine 10th Annual Gala
Description
On June 15, The Volunteers In Medicine will celebrate their 10th Annual Gala. The theme this year is "Out of this Galaxy!" Sundance Vacations is proud to be a Mars Sponsor at the 10th Annual Gala. Enjoy a night of "music, medicine and moving into the future!"
Author
Publisher Name
Publisher Logo