"Do It For the Kids" WALK-A-THON
Saturday, April 14, 2018 will mark the Wyoming Valley Children's Associations 26th Annual Walk-A-Thon, and Sundance Vacations is proud to be the "Presenting Sponsor" another year!
The walk will kick off at 9:00 AM and last until 12:00 PM. The walk departs from the WVCA School and follows the Wyoming Avenue down to Dennison Street and then finishes back at the WVCA School. Preregister cost of the event will be $25 per person, $15 for children 7–13, and free for children 6 and under, and teams are encouraged! Price of registration will increase to $30.00 per person on the day of the event. Teams that raise the most donations will have a chance to win prizes! Lunch, snacks and beverages are included with registration! Find out more information about the walk, or register here.
During the event, there will also be t-shirts, music, food, raffle prizes, entertainment and more!
The purpose of this event is not only to raise support and awareness for the Wyoming Valley Children's Association, but for the children who benefit from the services provided.
The WALK-A-THON is a fun, family event with all proceeds going directly to support programs for our WVCA kids!
For more information, contact them at 570-714-1246 or e-mail cmackin@wvcakids.org.
Read more about last year's WALK-A-THON.
---
WVCA Gala at Hogwarts
Friday, April 27, 2018 from 6:00 PM until 10:00 PM, the Wyoming Valley Children's Association will be holding their annual WVCA Gala! This year, the Gala will take place at the Woodlands Inn & Resort, Wilkes-Barre, and will have a Hogwarts theme!
This year's event will feature a delectable dinner, a silent auction and entertainment by mentalist Denny Corby. The Gala will also have a 4 hour open bar as well!
Tickets for the gala will be $125 per person, with various sponsorship opportunities available. Purchase your tickets to Hogwarts here: www.wvcakids.org/gala
The proceeds from this event play a critical role in providing needed materials, services and therapies for WVCA students.
Making A Difference Award Honorees: Bruce & Nancy Weinstock
The Making A Difference Awardrecognizes individuals who "go above and beyond" in their commitment and service to WVCA.
Sundance Vacations will participate in the silent auction.
Sundance Vacations is donating an 8 night/7 day stay for the beautiful Myrtle Beach/Hilton Head, SC, which is valued at $1,500 to the silent auction!
If you would like to donate to the silent action, please contact the Silent Auction Co-Chairperson, Lindsay Bezick at Lindsay.Bezick@wilkes-barre.org with any questions.
For more information on the Wyoming Valley Children's Association and how Sundance Vacations employees support the charity, visit the organization's page on Sundance Vacations Charities. There you will also find a place to donate!
View all charities Sundance Vacations Wilkes-Barre worked with here: Wilkes-Barre News.
To join in on Sundance Vacations charity efforts, please reach out on our Contact Us or follow us on social media to stay updated!

Latest posts by Robert Orloski
(see all)
Summary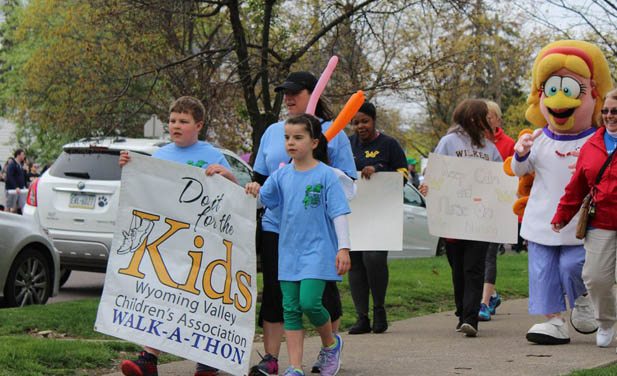 Article Name
Sundance Vacations and the Wyoming Valley Children's Association
Description
Sundance Vacations is proud to be the "Presenting Sponsor" of the WVCA "Do It For the Kids" WALK-A-THON, and participate in their Gala at Hogwarts
Author
Publisher Name
Publisher Logo